Come Back to the 50's with this event and enjoy a retro-themed night at Level Up! The night will include dancing, mini golf, roller skating, arcade games, pictures, appetizers, drinks and more!
Dress in your best 50's attire or Back to the Future gear! Enjoy a fun night out and support a great cause!
Get your tickets here: https://www.simpletix.com/e/back-to-the-50s-prom-fundraiser-at-level-u-tickets-126237
Ticket sales benefit Stop Human Trafficking Coalition of Central Missouri. For more information about SHTCCM, please visit https://stophumantraffickingmo.com/
The deadline for sponsorship submission is Friday, April 7, 2023.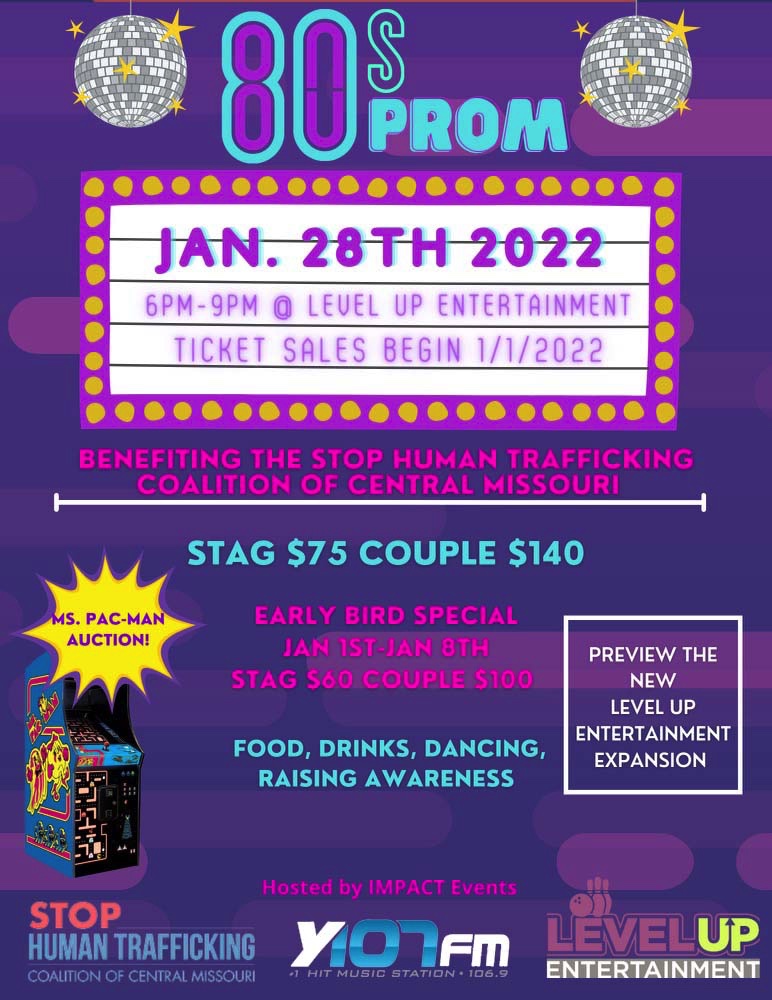 Come Back to the 50's with this event and enjoy a retro-themed night at Level Up! The night will include dancing, mini golf, roller skating, arcade games, pictures, appetizers, drinks and more! Dress in your best 50's attire or Back to the Future gear! Enjoy a fun night out and support a great cause! Benefiting…