OUR BOARD
Leah Cox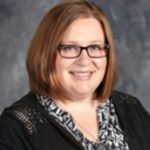 Leah is from southeast Missouri and has lived in Columbia for 11 years. She is an elementary music teacher who also enjoys working in church music and organizing community events.  While leading the team who planned Living Proof Live with Beth Moore at Mizzou Arena in 2018, she met one of our other board members and was made aware of the issue of trafficking in mid-Missouri. She now serves as our treasurer and helps to manage our social media.
Lauren gladwill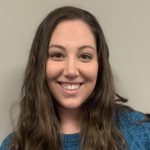 Lauren is a morning radio host on the Y107 Morning Show with Cosmo and Lauren but her background is in Social Work. Lauren received her BSW from Lincoln University and has worked as a caseworker in the past but most recently was the live-in Residential Supervisor for a transitional living program for youth in Jefferson City. For five years Lauren lived and worked with some amazing young ladies and their kids. In those years Lauren met several survivors of trafficking and was blown away by their resilience. This subject became very close to her heart in that time and she knew it was something she wanted to work to end. Lauren lives in Columbia with her husband and two cats.
audrey Kaufmann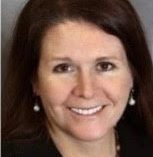 Audrey has been a Coalition volunteer since 2016. She organized a fundraiser in 2018 and provides rides and other support to survivors. Audrey has Mid-Missouri roots, but also spent years in Luxembourg Europe where she worked in the Global Custody Division of BBH&Co. Back in Jefferson City in 2002, she opened Cafe Via Roma. She became very involved with the economic and social needs of her staff. On behalf of businesses and single parents she testified to legislative committees on the need for child care assistance. She sold her business in 2014 and now works as a business broker and real estate agent, and with a small biotechnology company promoting natural health and wellness. She is a single parent with 3 children: 22, 19 and 17. For the last 10 years she has organized Thanksgiving and Christmas meals for 150 residents in low-income housing. In 2013 she organized gardens and fruit trees for Amethyst House in Kansas City, housing for mothers who have successfully graduated from drug rehab programs. In 2014 she was awarded the Zonta Women of Achievement Award.
Karen Mickey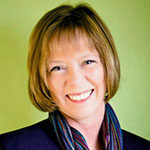 Karen's careers include nursing, business, and financial planning. Active in Columbia as a volunteer, she has been with the Coalition since 2016 serving as a board member and client advocate. She loves spending time with her husband and family on the farm, playing with grandchildren, traveling, reading and growing her Christian faith. Her motto: "Do for one what you would the many and the world will change."
April Rothweiler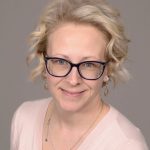 April has been engaged for many years in anti-trafficking ministries both overseas & locally. She has been connected with the Coalition since 2017, collaborating on presentations & assisting with giving rides to survivors. April's experience includes 10+ years in both administration & human trafficking awareness and prevention for New International, Legacy of Hope International, and Be the Light. She has been Church Administrator for Columbia United Church of Christ since 2018. April lives in Columbia, MO with husband Parker and their three sons: Andrew, Porter, and Tate, and their Mini-Schnauzer, Myla. "My past, mixed with God's grace and limitless love, have led me to this path and desire to stand against the injustice of Human Trafficking."
pete selenke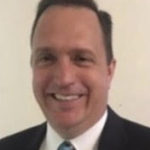 Pete became involved with the Coalition in 2018, regularly contributing a unique expert perspective at monthly meetings. He has been in the banking industry for 30 years. The last 20 years of his work has been in financial crimes. Since early 2018 Pete has been the Banking Secrecy Act (BSA) Officer for Central Bancompany. He is also a Certified Anti-Money Laundering Specialist. Pete currently lives in his future retirement home in Bunceton, MO with his wife Heidi. They have three children, Michael, Kate and Joe.  "As a BSA Officer, I see a lot of the bad side of people through their financial activity. By helping in the little ways I can with the Coalition, I hopefully can make a difference to help with good and not just witness and report the bad side of things."
Nanette Ward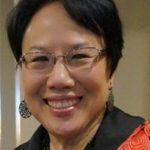 Nanette is a founding member of the Central Missouri Stop Human Trafficking Coalition, Ward served on the board from its inception in April 2008 to May 2014. While on the board, she was co-chair for 3 years and involved in all aspects of the coalition's work: training, outreach, collaboration, client services, policy, and prevention. Her professional background includes 8 years as human rights investigator and community educator for the City of Columbia Human Rights Commission and 13 years in the disability field, with experience in direct services, group facilitation, training, community outreach, and advocacy.
Ed Williams
Ed was born and raised in Mexico, MO where he currently lives and works. He attended college in Atlanta, GA where he majored in Film/TV Production, then moved to New York City where he began work at a financial business. After becoming a victim and survivor of the 9/11 attacks, he relocated back to Missouri. He enrolled in the Missouri Sheriff's Law Enforcement Academy and began work with the Audrain County Sheriff's Office. He was a patrol supervisor for many years and later the jail administrator. He is currently the Captain of the Audrain County Sheriff's Office Jail Division and is an instructor for the Missouri Sheriff's Association. Ed is the president of a local non-profit organization Anointed Lifesaving Ministries. It is geared towards youth, offering an alternative to hanging out on the streets, while providing free after-school tutoring and educational programs.
Advisory Board
Ann Deaton –
University of Missouri – Columbia
Chris Felmlee – 
Superintendent of Southern Boone R-1 School District
Lori Fussner –
Realtor with Weichert Realtors & 1st Grade TeACHER
Leela Jashani –
Proprietress of American's Best Value Inn
Marlene Lee –
Advocate and Author of multiple novels