OUR BOARD
amy clark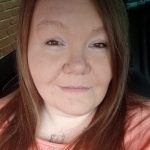 Amy is a subcontracted trainer for the Department of Education and trains customer service agents to assist students with all of their needs from applying for federal student aid to entering repayment of those student loans. Amy has an extensive background in law enforcement. Amy was a 911 operator and police/fire/EMS dispatcher for over 20 years before gaining certification as a peace officer.  Altogether, she has approximately 17 years of law enforcement experience. During her time in law enforcement, she was always very interested in the investigative side of things and trying to help victims in any way possible. For several years she was the only female member of her department and so this generally placed her in the position to handle many of our domestic and sexual violence cases. It has always been very rewarding to be able to assist those individuals and she looks forward to being helpful in another capacity.  Amy has lived in central Missouri most of her life and has a 24-year-old son and one fur baby. Amy enjoys reading, spending time with her family, and spending time on the water.
Lauren gladwill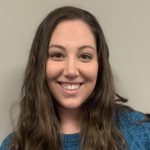 Lauren works for Veterans United but her background is in Social Work. Lauren received her BSW from Lincoln University and has worked as a caseworker in the past but most recently was the live-in Residential Supervisor for a transitional living program for youth in Jefferson City. For five years Lauren lived and worked with some amazing young ladies and their kids. In those years Lauren met several survivors of trafficking and was blown away by their resilience. This subject became very close to her heart in that time and she knew it was something she wanted to work to end. Lauren lives in Columbia.
audrey Kaufmann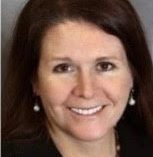 Audrey started as a volunteer for the Coalition in 2016. She is a Business Exit Coach as well as a realtor and continues to work in promoting natural health and wellness. Audrey has Mid-Missouri roots, but also spent 5 years in Boston and 8 years in Luxembourg Europe where she worked in the Global Custody Division of BBH&Co. In 2002 her family moved back to Jefferson City and she opened Cafe Via Roma, a European style Café across from the Capitol. During this time she graduated from Rochurst University's Helzberg School of Management with an Executive MBA. Through the EMBA program and on behalf of businesses and her staff she began to testify to legislative committees on the need for child care assistance.  For the last 12 years she has organized Thanksgiving and Christmas meals for 150 residents in low-income housing. In 2013 she organized gardens and fruit trees for Amethyst House in Kansas City, housing for mothers who have successfully graduated from drug rehab programs. In 2014 she was awarded the Zonta Women of Achievement Award. She has 3 children.
Karen Mickey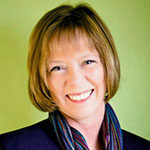 Karen's careers include nursing, business, and financial planning. Active in Columbia as a volunteer, she has been with the Coalition since 2016 serving as a board member and client advocate. She loves spending time with her husband and family on the farm, playing with grandchildren, traveling, reading and growing her Christian faith. Her motto: "Do for one what you would the many and the world will change."
pete selenke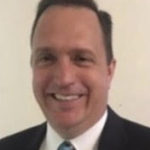 Pete became involved with the Coalition in 2018, regularly contributing a unique expert perspective at monthly meetings. He has been in the banking industry for 30 years. The last 20 years of his work has been in financial crimes. Since early 2018 Pete has been the Banking Secrecy Act (BSA) Officer for Central Bancompany. He is also a Certified Anti-Money Laundering Specialist. Pete currently lives in his future retirement home in Bunceton, MO with his wife Heidi. They have three children, Michael, Kate and Joe.  "As a BSA Officer, I see a lot of the bad side of people through their financial activity. By helping in the little ways I can with the Coalition, I hopefully can make a difference to help with good and not just witness and report the bad side of things."
Nanette Ward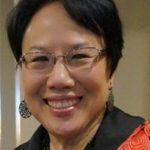 Nanette Ward is a 2008 co-founding member of the Stop Human Trafficking Coalition of Central Missouri. She has been an active volunteer for the past 15 plus years, and is currently serving as Trustee. Nanette has been involved in all the various aspects of the Coalition's work. She conducts presentations and trainings in the community, and, as a full-time volunteer advocate, works closely with service providers and law enforcement to provide direct support to victims and survivors. In April 2017 she was appointed to the Missouri Attorney General's Anti-Human Trafficking Task Force. She also served on the Coalition Against Human Trafficking, the social service arm of the US Attorney's Office Western District of Missouri Human Trafficking Rescue Project. After coming to Boone County from the Kansas City area in 1994, Ward worked for the Governor's Council on Disability, Services for Independent Living, the City of Columbia Human Rights Commission, and the Reynolds Journalism Institute. Nanette strives daily to achieve the Coalition's vision for communities to be free of modern slavery.
Ed Williams
Ed was born and raised in Mexico, MO where he currently lives and works. He attended college in Atlanta, GA where he majored in Film/TV Production, then moved to New York City where he began work at a financial business. After becoming a victim and survivor of the 9/11 attacks, he relocated back to Missouri. He enrolled in the Missouri Sheriff's Law Enforcement Academy and began work with the Audrain County Sheriff's Office. He was a patrol supervisor for many years and later the jail administrator. He is currently the Captain of the Audrain County Sheriff's Office Jail Division and is an instructor for the Missouri Sheriff's Association. Ed is the president of a local non-profit organization Anointed Lifesaving Ministries. It is geared towards youth, offering an alternative to hanging out on the streets, while providing free after-school tutoring and educational programs.
Advisory Board
Ann Deaton –
University of Missouri – Columbia
Chris Felmlee – 
Superintendent of Southern Boone R-1 School District
Lori Fussner –
Realtor with Weichert Realtors & 1st Grade TeACHER
Leela Jashani –
Proprietress of American's Best Value Inn
Marlene Lee –
Advocate, RETIRED COURT REPORTER and Author of multiple novels