OUR BOARD
Leah Cox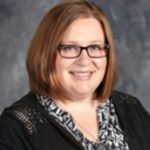 Leah is from southeast Missouri and has lived in Columbia for 11 years. She is an elementary music teacher who also enjoys working in church music and organizing community events.  While leading the team who planned Living Proof Live with Beth Moore at Mizzou Arena in 2018, she met one of our other board members and was made aware of the issue of trafficking in mid-Missouri. She now serves as our treasurer and helps to manage our social media.
---
Larry Jenkins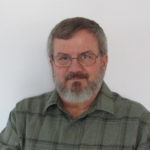 Larry Jenkins recently retired from the Department of Veterans Affairs in Columbia, Mo. Larry's expertise included assisting veterans in receiving appropriate health care, and connecting  Veterans with compensation benefits. Larry has a degree in Human Services and most recently completed Six Sigma training at the Yellow Belt Level.
Larry brings six and a half years of experience researching regulations to help the Stop Human Trafficking Coalition of Central Missouri maintain national standards for their victim-centered, trauma-informed program. Larry's Army career is where his organizational skills and discipline was developed to the senior level. These skills are used in every aspect of daily activity.
Larry has a passion for helping others and in helping to navigate processes and barriers to ensure everyone receives all available benefits and are connected to community resources. Helping others to become self-sufficient and an active and productive member of society is his reward for helping others.
---
Karen Mickey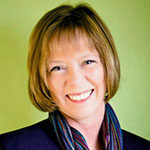 Karen's careers include nursing, business, and financial planning. Active in Columbia as a volunteer, she has been with the Coalition since 2016 serving as a board member and client advocate. She loves spending time with her husband and family on the farm, playing with grandchildren, traveling, reading and growing her Christian faith. Her motto: "Do for one what you would the many and the world will change."
---
Nanette Ward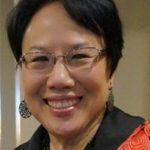 Nanette is a founding member of the Central Missouri Stop Human Trafficking Coalition, Ward served on the board from its inception in April 2008 to May 2014. While on the board, she was co-chair for 3 years and involved in all aspects of the coalition's work: training, outreach, collaboration, client services, policy, and prevention. Her professional background includes 8 years as human rights investigator and community educator for the City of Columbia Human Rights Commission and 13 years in the disability field, with experience in direct services, group facilitation, training, community outreach, and advocacy.
---
Advisory Board
Ann Deaton –
University of Missouri – Columbia
Chris Felmlee – 
Superintendent of Southern Boone R-1 School District
Lori Fussner –
Realtor with Weichert Realtors & 1st Grade TeACHER
Leela Jashani –
Proprietress of American's Best Value Inn
Marlene Lee –
Advocate and Author of multiple novels