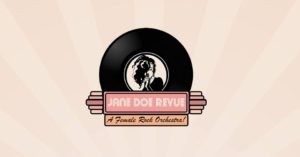 This online event will feature solo performances by Jane Doe Revue members, group songs, live speakers and never before seen footage from past shows!
While we cannot gather as we have in the past, we can still come together virtually to raise awareness and funds for two important organizations working daily to ensure the safety of those who are and have been effected by prostitution and human trafficking.
Central Missouri Stop Human Trafficking Coalition (CMSHTC) exists to prevent and end forced labor and sexual exploitation of innocent children, women, and men. Through advocacy, community collaboration, and education, we seek to identify victims, expose traffickers and buyers, promote slave-free practices, and support survivors of human trafficking on their journey towards wholeness.
Veronica's Voice is is a 501(c)3 dedicated to survivors of the sexual abuse and violence of commercial sexual exploitation. Veronica's Voice houses a body-care company, a Just Cause, a residential program, Magdalene KC, and an advocacy arm, KC-CASE.
The Jane Doe Revue is a Female Rock Orchestra formed in the spring of 2017. The mission of this project is to bring together women of any age, culture, affiliation, and label, to honor women in every shape and form and make music together. JDR finds it imperative now, more than ever, to form a community that honors and respects women both in the music industry and in every aspect of life.